Posts Tagged spontaneity
25 days ago, reminiscing on a moment, I wrote about spontaneity.  I claimed it to be something I crave.  Even developed a little theory about it.  But I gave no thought to the things that seed it, nurture it, fuel it.
But what does indeed?
Questions.  Questions are an answer.  Not just any questions.  Specific ones.  Ones that force us to face the real or supposed obstacles that inhibit us: why not? Ones that allow us to create, access, or extract meaning in our lives and the lives of others: will this make a good story?
Questions.  Are questions such as these the difference between having an everyday experience and seeding joy, adventure, fun, and a whole lotta awesome memories?
Last night, @brianshaler undertook an exercise of spontaneity.  The result: awesome … and interesting.
There are two kinds of secrets: those we keep from others and [those] we hide from ourselves. – Frank Warren, PostSecrets: Extraordinary Confessions from Ordinary Lives
Are there also are two kinds of stories: those we share with others and those we share only with ourselves?
Brian … thanks for sharing. 🙂 
I'm the kinda girl who likes to have my head firmly wrapped the things that are goin' on in my life. I like plans. I keep a schedule. I make 2do lists.
I'm the kinda girl who likes to be reliable. I make commitments. I keep my word. I don't cancel one thing just because a more exciting opportunity has presented itself.
I also crave spontaneity, something that all too frequently gets penciled out of my calendar.
Then 17 days ago, a refreshing anomaly … a moment of spontaneity briefly overtook my life as Friday night conversation led to an early Saturday morning flight and a two-day road trip. As I packed a single small bag and left for the airport full of kid-in-a-candy-store anticipation, I developed a theory: spontaneous acts seed joy, adventure, fun, and a whole lotta awesome memories. To test this theory, I tracks the use of three words among Twitter-ers: spontaneity, spontaneous, and spontaneously.
I tracked these words for one week. I collected over 60 tweets by almost as many Twitter-ers.
I have yet to do anything with the raw data.
As the days following my spontaneous road trip unraveled, I began to realize that the conclusions I drew from this data, whatever they may be, mattered little. It's not that I'm not still curious about the validity of my theory, but it has little bearing on my sentiments regarding the trip that may well have been my most dramatic act of spontaneity yet.
I have photographic evidence. This is spontaneity. It is also the culmination of immeasurable enjoyment…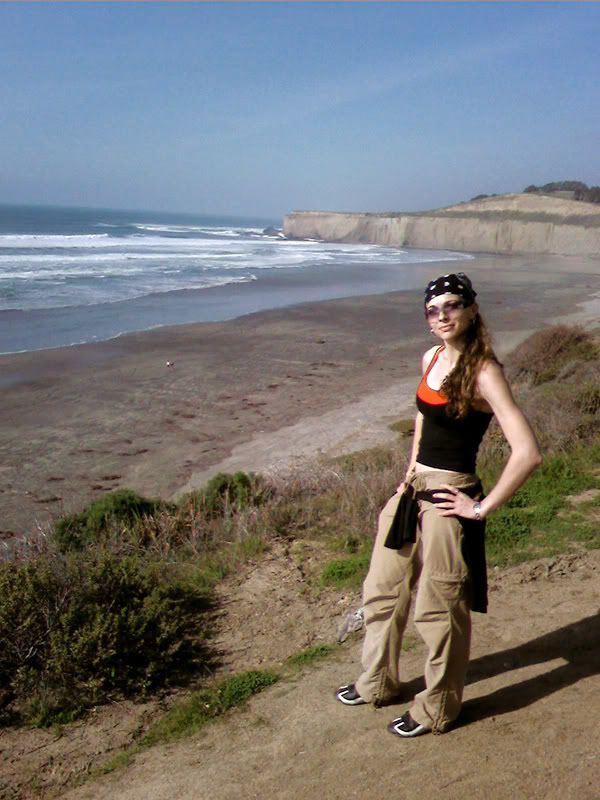 Image color correction courtesy Adam Nollmeyer of AcmePhotography.